Plumber Service
Our local plumber business offers a wide range of services in the hot water and gas industry. We are known as one of the best outfits around offering only high end and dependable workmanship with competitive pricing.
Our name is built on the quality of work we provide – we are proud of that. Not every company is able to offer the large range of service that our plumbers can. We have the knowledge and know how to complete jobs correct; the fist time. Our excellence in the hot water and gas industry separate us from the rest – known as one of the most prolific services in the Southern region of Perth WA.
What our Plumbers can offer
Our company's policy is all about our customers. We offer such great service – which is what brings our clients back time and time again. We only get that because of the 5 star workman ship, and friendly attitude which our customers all love. We try and put that smile on your face and are willing to go that extra mile for it too 🙂 With such great feedback like ours – its hard not to choose us when looking for a trusted service in your local area.
Services Provided
We offer a massive range of plumbing services. Just to name a few that we are regularly called out to homes and businesses in our area (but not limited to)
Emergency | Urgent Call Outs
Drains
Showers
Water Filters
Bathroom | Kitchen Renovations
Toilets
Taps
Gas
Commercial | Business
Home | Residential
And more… They are just some of the service we do often. As said we do not only do the above, we can handle just about any water / gas repair or install job.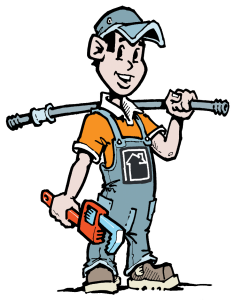 Gas and Hot Water Specialists
We service all the areas and suburbs surrounding Kwinana and the city of Rockingham in Western Australia. Our services can be anything to do with the word PLUMB – we are experts in our line of work. We also work in with other reputable businesses in our area (in other industries) which we can recommend if you require other work doing (such as electricians etc.).
We are are highly trained and skilled individuals (you have to be in our industry) Obviously it takes many years of training and examinations to become a plumber. We love our line of work, that is why wee chose it. We have a passion to help people with their install or repair job no matter what that may be.
No matter what your job – or where – we are the go to plumbing company to choose in West Australia. With such a vast range of services and very competitive pricing it makes choosing us a "no brainer" – also our great reputation makes it even more easier to utilise us for your next job.
If you need some general advise please call our staff today to discuss. Alternatively you are able to email us at info@plumbersrockingham.net.au. To obtain a quotation we can provide a rough guide over the phone or via email – or for a accurate price we can do a onsite quote with a face to face consultation.