Plumbers in Rockingham Western Australia
Welcome to our website – do you reside in Rockingham WA and require a plumbing company? Well look no more, our local business is the go to outfit for all jobs big and small; for both private and residential sectors across the Kwinana region and surrounding suburbs in Western Australia.
We all need a plumber at some point in life. It is therefore important to hire a professional & reliable plumbing company who can effectively handle your repair services regardless of their intensity. Just some of the regular services we handle are: leaking toilets / taps, showers, blocked drains and hot water systems – solar system etc.  We do not only provide them jobs – we can handle almost any needed plumb | hot water | gas requirements.
We see our local business as a trusted and dependable organisation. Our team prides our self on complete customer satisfaction. Plumbers work long, hard hours but we manage to keep a smile on our face as we enjoy what we do – also are willing to go that extra mile to make sure every job we do is completed to the satisfaction of our customers. Just search our business online and you will see our great reviews and testimonials from previous jobs we have completed.

Rockingham Plumbing Services
We have a team of experts in our field of work – professionally trained to for all plumber tasks. This is the reason you can count on us to handle your various types of projects within a given time frame. Our experts service both home and business sectors in West Australia's zone. Our group can do any size job in any area, from a small repair or fix up to a major install for a corporation – we are your one stop gas and hot water specialists.
We have managed to be ranked among the best plumbing companies in Rockingham because of not only being reliable, but delivering quality workmanship time and time again. Our staff take all projects seriously, regardless of their intensity or size. All our fleet vehicles are full equipped and ready to plumb – we always carry all the necessary tools on board so we can tackle any job first time, every time. With our job you never know what you are going to face next so we always come prepared.
Are you planning to build a new home or warehouse / office? If so, we can have you covered every step of the way. Contact us today and let us structure all your piping / install tasks from A through to Z – we even take care of all the small details in between.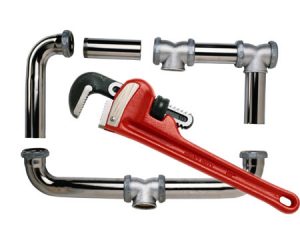 Here are some of the jobs we provide regularly:
• Shower repairs
• Water leaks
• Blocked drains
• Toilets and taps (repair + install)
• Pressure testing
• Plumbing repairs
• Gas | LPG Services
Professional Plumbing Company
Plumbing services need to be taken seriously, if you do not – it may cause big risks to people surrounding you. This is the reason we have serious recruitment protocols when hiring our experts. Plumbers study and train for many years to obtain our degrees – there is a lot that goes into our line of work and knowing the ins and outs of the complexities is where our organisation stands out from the rest – mainly which comes down to our staffs experience and knowledge in the gas and hot water line of work – especially in Rockingham.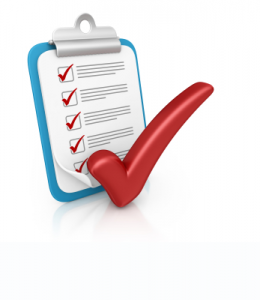 Here are some reasons why you should hire us:
• On time & Reliable – We are known for our great response time record. Our team responds immediately upon being contacted. We always respond with 24 hours or less, unless under any unavoidable circumstances.
• Competitive Pricing – We offer a great pricing structure – which doesn't sacrifice in the service we provide? Everyone is looking for a great price aren't they? Well, look no further; we are what you are looking for. We are affordable compared to other reputable plumbers in the Rockingham area.
• Excellent Reputation – As stated earlier, we are among the highest rated plumbing companies in Perth, West Australia. One of the reasons why we have managed to stay among the highly recommended plumber companies is because of our 5 star reputation. We have the right attitude for the job and when it comes to delivery of quality services within a given time frame – we always en-devour to provide.
• Experts in our Industry – We believe we have the best experts who have been carefully trained to handle various types of plumbing installation and repair services. We ensure all our clients; your repair or installation services shall be handled by experts that have been trained and certified to meet Australian standards to plumb.
• Up to date Technology – When it comes to the latest technology and up to date equipment – we are on top of our game. These tools help us handle various tasks within a given time frame (also best performance and long lasting).
Gas and Hot Water Specialists
Our customers are our number one priority. As a result, we constantly engage to our client on the services we are doing. This helps them get a idea and understanding on what is going on through out the process. We also staff on call or email; which handle with any queries or questions you may have.
Most people struggle when trying to ding the best trade / tradie to use for a job. A main point would be to make sure they are full registered and licensed (for the obvious reasons) Insured is another big factor – plus experience. All of these are basic must haves, from there basic homework checking precious jobs and reviews and ratings will help make you decision on whether your chosen plumber is suitable for your job. We keep up to date with the Western Australian plumbing code and local industry standards.
Contact our gas and hot water experts today to discuss your upcoming job. We are more than happy to answer and questions you have – or for some general guidance or advice about your project. You can find our listing on the yellow pages online and also Yelp.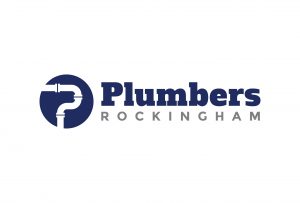 If you would like to book us in, or obtain a obligation free quote: Call us on (08)63652209 | Email info@plumbersrockingham.net.au | Or message us via our website through the contact form.